Cathy Riva, Event Planner, Riva Events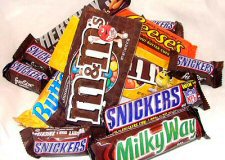 Have fun with desserts: "Skip individual desserts and opt instead for a plate of sweets and savories on the table at the end of the night.
Another way to serve nicely but hold the line on costs is to "create a dessert bar where folks can choose from a few different options," says Riva.
Delicious homemade or store-bought delights are both fine, she emphasizes. "These sweets can be on a plate in the center of your table or on a three-tiered tray."
Riva's other suggestions for some great treats for the end of the meal:
Mini brownie bites
Chocolate covered pretzels
Cheese cake squares
Cream puffs
Apple pie slices
Mallomars
Raspberry tarts
Yet another fun approach: "Create a 'Candy Bar' featuring your own assorted chocolate and other candy favorites," she suggests.