Our Child's Bar/Bat Mitzvah:
What I wish we had done differently
CHOOSE ENTERTAINMENT THAT WILL KEEP THE KIDS HAPPY.
When Stacey, of Cleveland, Ohio, was planning her son, David's, Bar Mitzvah, her husband insisted on hiring a band in addition to the D.J. that most kids want these days.
"My husband is a music purist," she explains, and he prefers live music. "But the band was not able to duplicate many of the popular songs that the kids like to dance to, and David's friends clearly weren't enjoying themselves on the dance floor," she says.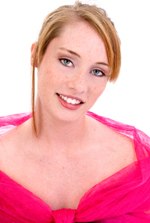 Stacey now realizes that the best choice for their family would have been a D.J. group that includes one or more musicians who play instruments along with the recordings. That way, she says, everyone would have been happy with the music.
LET YOUR DAUGHTER HAVE MORE SAY ABOUT WHAT SHE WEARS
For a young Bat Mitzvah girl, choosing the dress for her party is an exciting part of getting ready for her big day. Debbie, from Melville, New York, regrets that she took too much control over that decision for her daughter, Julia.
The dressmaker who created Julia's special occasion dress had very strong opinions about what Julia should wear. Julia ended up in a light ivory cropped jacket and camisole with a long ivory skirt that had three layers of shaded pink ruffles on the bottom.
"My daughter wanted more color," says Debbie, but the dressmaker convinced Debbie to pressure Julia into going with the "simple and elegant" ivory outfit.
Though her mom reports that Julia looked stunning, Julia wasn't happy with the way she looked. Looking back, Debbie regrets not letting her daughter have more voice about the most personal element of her Bat Mitzvah celebration.
TAKE FAMILY PICTURES BEFORE THE PARTY
Lizzy, of Delray Beach, Florida, says that her daughter, Annie's, Bat Mitzvah celebration at a top local restaurant was wonderful. That's why Lizzy regrets having missed much of it.
"We spent so much time taking pictures of the extended family," she recalls, "that I didn't get to enjoy the party as much as I would have liked."
If she had it to do over, says Lizzy, she would have had family members arrive for photos at the temple, before the service took place.