What Party Guests Really Love: Insights from a Pro
By Debbe Geiger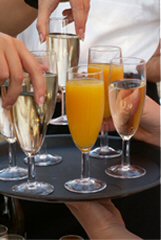 Want the scoop on what makes a party truly spectacular? We've got the inside track on what's hot, straight from the New York party scene.
As part of the sophisticated serving staff for an exclusive catering company, Beth has worked private soirées at some of Long Island's exclusive mansions, elaborate affairs at posh country clubs, garden parties in ultra-rich Southampton, and elegant, black-tie Bar and Bat Mitzvahs.
Because of her steadfast loyalty to her company, she won't reveal her real name or those of her company's A-list clients. But Beth has been working the scene long enough to have observed numerous spectacular events. Over the years, she's come to know what works, and what doesn't when it comes to creating a memorable affair.
Here, Beth shares her party planning suggestions via a first-hand view of what guests (both adults and kids) love the most, and what makes a party a success.
Favorite Foods
Hors d'oeuvres are hot. Who needs dinner when you can nibble all night? That sentiment has become increasingly widespread. Depending on the style of the affair, it's becoming quite common to serve bite-sized foods rather than full meals, says Beth.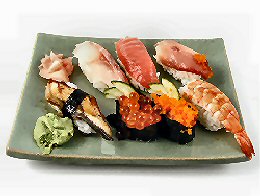 Some of the most popular pick-ups right now are herb-infused goat cheese on endive and caramelized onion tarts. "People love them!" Beth says, emphatically. Other current favorites include sushi, caviar, filet mignon on toast, and any kind of exotic mushroom with cheese.
Pigs in the blanket still on top. It never ceases to amaze Beth: "No matter how much goat cheese or how many delicacies I serve, pigs in the blanket are always the number one favorite appetizer!" Coming in a close second are crab cakes and baby lamb chops. "Food has to be easy to pop in your mouth and not messy. If it's creamy or gooey, women won't eat it," she notes.
More delicious food for parties