Wearing heels that are sexy and comfortable
Before and during the party: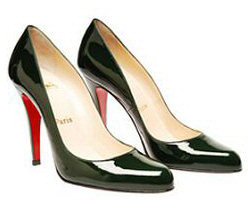 Be sure to get padded cushioning for under the balls of your feet, and toes, if possible.
Be sure your toenails are well trimmed—the pressure of cramped shoes on long nails can be excruciating
Wear your new high heels for several hours before your big event
Tuck band-aids and gel pads in your purse, to use at the first sign of pain
Try not to wear stilletos for more than 3 hours at a time
Be extremely careful when dancing; losing your balance can cause not only an embarrassing tumble, but serious and painful sprains and breaks.
Don't give your feet a chance to swell; instead of sitting for extended periods of time, stand and walk occasionally during the party. You look great--so get up and strut your stuff!
More great ways to look fabulous