Most requested party songs
Todd Donald, founder of the national disc jockey advertising site, freedjamerica.com, has posted on the site a list of the songs he maintains are most often requested at weddings and special events.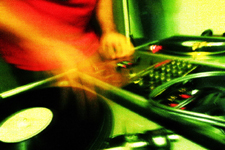 Following is his list of overall party favorites. If you're like us, you can probably do quite nicely without the "Chicken Dance"--or several others on the list.
His site includes lists of songs from the '50s and '60s, the '70s and '80s, Dance music, Disco, Country, Latin, Swing, and so-called "Easy Listening" vocal music from the '40s, among other categories.
However, party-goers of all ages enjoy dancing. So if you want to lure guests onto the dance floor, and keep them there throughout your party, consider asking your DJ to play at least some of the songs that people request over and over again.
Among them:
Celebration - Kool & The Gang YMCA
Village People Old Time Rock & Roll - Bob Seger
What I Like About You - Romantics
Hot Hot Hot - Buster Poindexter Shout - Otis Day & The Nights
Mony Mony - Billy Idol
C'mon & Ride It (The Train) - Quad City DJs
Billy Jean - Michael Jackson
Chicken Dance - Various
The Twist - Chubby Checker
Hokey Pokey - Ray Anthony
Love Shack - B-52's
Macarena - Los Del Rio
Tequila - Champs
Mambo #5 - Lou Bega
Tootsie Roll - 69 Boyz
Cha Cha Slide - Casper C
Brown Eyed Girl - Van Morrison
Locomotion - Kylie Minogue
Electric Slide - Marcia Griffiths
Conga - Miami Sound Machine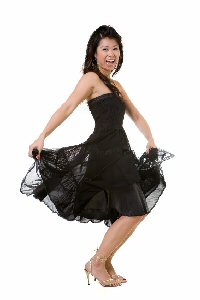 You might also enjoy:
More expert advice and party planning tips