Christine Merser, Owner, Water Mill Party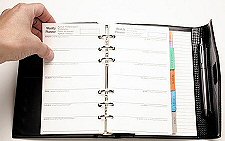 Use the calendar to help you: "Get married or have your party on a Sunday, rather than a Saturday, and the venue will cost less," says Merser. "In the Hamptons, everyone is at their busiest during Memorial Day to Labor Day. Generally, vendors don't give discounts during this time.
"Wherever you live, planning your event for an off-season time is the best way to save money."
Click here to visit the Water Mill Party Web site.