Barbara Rodriguez, Morton's The Steakhouse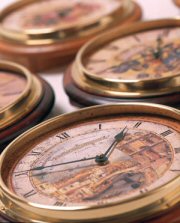 Timing is key for business—not just social—events. "You can cut the cost based on the timing of your event," says Rodriguez. For instance hold a lunch event rather than a dinner event. "Lunch is less formal and typically there is less alcohol served," she says.
The day of the week is also a factor. "Being located in a corporate market we have many events planned from Tuesday through Thursday," says Rodriguez. "If you can be flexible about time, Friday through Sunday are great days to book a corporate event— and at your preferred time."
Forgo formal gatherings. Rodriguez also notes that in business entertaining, trends are mirroring those of social event planning: Everything is more casual. "Rather than a formal sit down dinner, you might want to consider an event featuring a heavy hors d'oeuvres reception," she suggests.