The Force Behind Long Island's Growing International Film Expo
Spring is a busy time for Debra Markowitz. With only a few months to go, Markowitz is getting ready for the Long Island International Film Expo, an event that she began 10 years ago and still oversees on a volunteer basis. This year, the festival will be held on July 12-19, at the Bellmore Theater, on Long Island.
In the decade that Markowitz has been running the Expo, she's seen the festival grow from 40 featured films to the 155 short and feature-length independent films that were shown in 2006.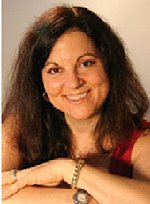 Over the years, Markowitz has helped independent filmmakers get their work seen by audiences and helped film students launch careers in their chosen field. She has made the film festival an arena in which filmmakers can meet, talk, and share experiences.
Equally important, Markowitz has brought documentaries to the public about breast cancer, survivors of 9/11, women's rights in Third World countries, and the persistent problem of bigotry in films and in society.
Not surprisingly, her volunteer efforts dovetail with her paying job. Markowitz is Director of the Nassau County Film Office. In that capacity, she's helped film, commercial, TV, and video production companies complete their projects in Nassau County. She also has been instrumental in keeping Nassau County ahead of any borough or county in New York state—aside from Manhattan—in terms of the total number of production days that have been completed.
When she's not busy raising the profile of the Long Island Film Expo, and working to build the film industry on Long Island, Markowitz is a single parent working hard to raise a 15-year-old daughter. She's also busy promoting her first book, a racy novel called Naked in the Rain (Outskirts Press).
Right now, however, Markowitz is counting down the days until the opening of the Film Expo. On the last night of the event, Markowitz will oversee the Expo's awards ceremony, which will be attended by about 300 people. Once again, there will be a business casual cocktail reception and a sit-down dinner at the Chateau Briand Restaurant in Carle Place, followed by the award presentations. Celebrities will announce the award winners, as they have in the past.
Then, with the excitement of the awards ceremony still fresh in her mind, Debra Markowitz will go back to work, trying to grow the film business on Long Island. She'll also seek to build on the 10 years of success she's had in growing the Film Expo—and already thinking of ways to make next year's event bigger and better.
You might also enjoy:
More ways to help wonderful causes