Successful Fundraiser: Talented Kids plus Broadway Stars
The Our Time Theatre Company isn't just another Manhattan performance troupe, and its fundraising event last June wasn't just another gala.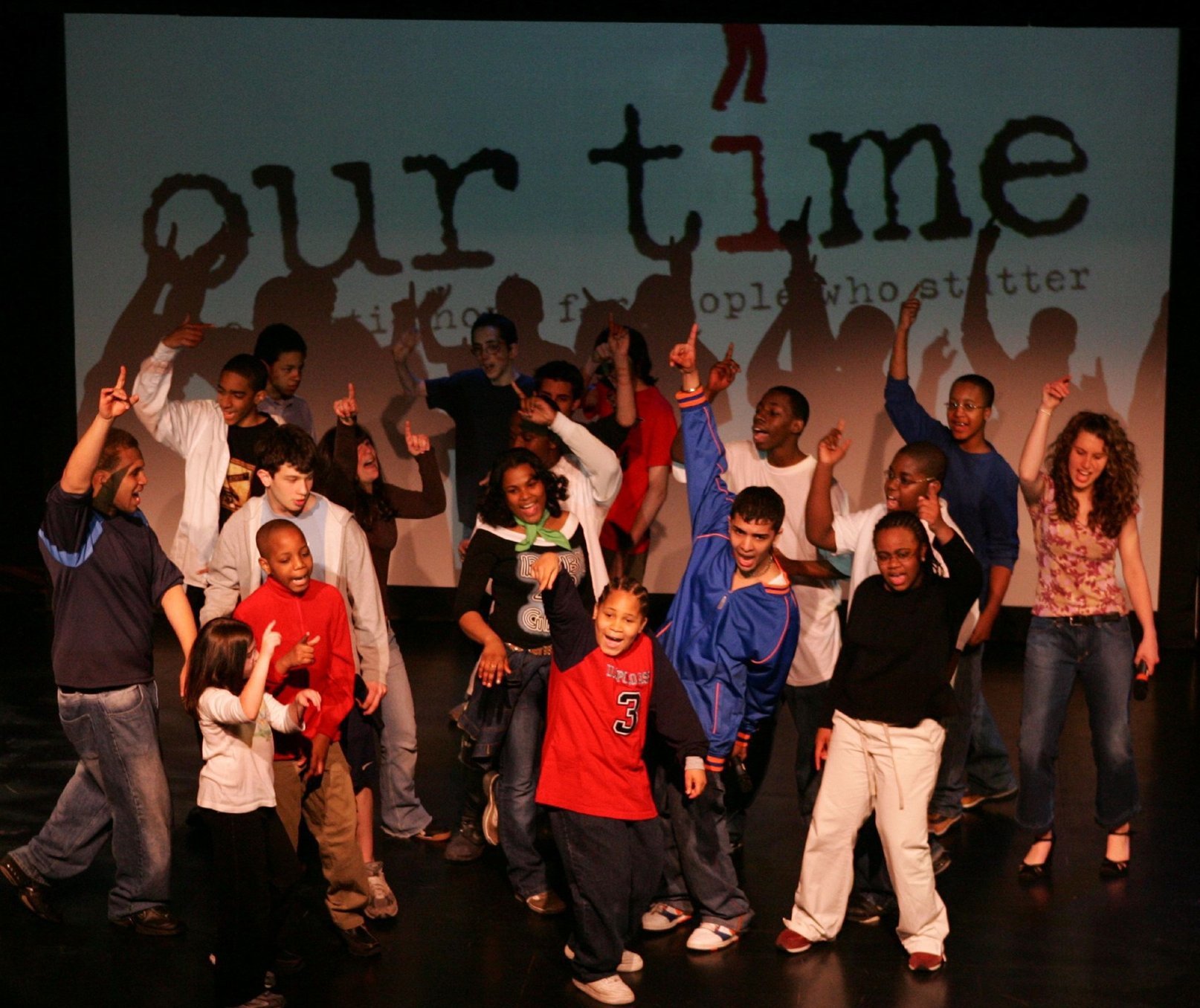 Our Time bills itself as an artistic home for young people who stutter. Founding Director Taro Alexander drew on his own experiences as an actor and as a person who stutters to establish the non-profit group in 2001. The idea was to provide youngsters with a nurturing theatrical environment. All aspects of performance—acting, singing, playwriting, dance—are empowering tools for the company's talented teens and pre-teens.
When it came time to brainstorm a concept for its fourth annual fundraising event, Our Time hired the Port Washington-based firm of Special Events Unlimited to integrate the fundraiser into the mission of the organization.
"Communication is the key problem for people who stutter," says Susan Shattuck, co-founder, with Laurie Krotman, of Special Events Unlimited. So the event organizers decided that a gala wrapped around a performance would be a " wonderful opportunity to showcase the kids at their best," as Shattuck explains.
The fundraiser was to be dubbed "A New Beginning." It would kick off with a one-hour all-star performance followed by a dinner and silent auction at the Kimmel Center of NYU.
Getting The Kids Involved
As they do in the development stages of all their events, Shattuck and Krotman worked with Our Time executives to identify the organization's assets. Chief among those assets were the kids, who range in age from 8 to 18. To prepare for the show, Our Time's 22 youngsters were to write short plays, poems and musical numbers.
"Frequently, charities aren't able to involve the people the organization serves," Krotman explains. In this case, the organizers agreed, giving donors an opportunity to meet the kids would encourage them to contribute both for the fundraiser and long after the event was over.
The other major asset was the Broadway connections of Our Time's Taro Alexander. Honorary event chairs were John Lithgow, Phylicia Rashad and Marisa Tomei. Paul Rudd hosted the event and former NBA all-star Bob Love, himself a stutterer, was an honoree.
Other Broadway heavyweights also volunteered their time and talent. Among them: Sam Waterston, Matthew Modine, Anthony Rapp from "Rent," and the casts of "Stomp" and "The 25th Annual Putman County Spelling Bee."
"In the theater world, there's a lot of camaraderie," says Shattuck. "Actors give up their time when they're available, and that was a strength we knew we could capitalize on."
But despite the amazing outpouring of support from actors and performers, set designers and producers, the women also knew that for the event to be successful, they would have to bring in audiences that extended far beyond the artistic community.
To that end, an ad hoc committee of about 40 people reached out to members of the medical, financial, and philanthropic communities. "They all came together, bonded not just by the organization but by the event itself," Krotman says.
Careful Choices
The event planners investigated about 30 different venues before selecting NYU. Its Greenwich Village location represented a good bridge between the worlds of art and finance. "The Village wasn't so strange that hedge-fund people weren't excited to come there," Shattuck says. And the Rosenthal Pavilion, where the dinner was to be held, is a "gorgeous room" with huge windows overlooking Washington Square Park.
Individual performance tickets sold for $100. A tiered pricing structure was established for combined performance and dinner seating that ranged from $300 to $750. Tables started at $10,000.
The night of the event, about 400 people watched nine different performance pieces written by Our Time members. Some 150 people continued on to a sit-down dinner, at which they had the option of selecting salmon, chicken, or a vegetarian dish as their main course. "Food is so important at a fundraiser; we spent hours thinking about the menu," Shattuck recalls. "It's all about making people feel comfortable." Dinner was accompanied by live jazz music.
The room itself was dramatic, not only because its two glass walls gave guests a remarkable cityscape panorama, but also thanks to creative lighting. Blue and orange mood lighting matched the colors of the invitations.
Taro Alexander's wife, talented artist Leigh Pennebaker, made the whimsical and charming table centerpieces. She mixed fresh tulips with foam cutout pictures of all the Our Time members. "All the parents took the centerpieces home at the end of the night," Shattuck says.
A silent auction of about 10 items included signed posters from "Three Days of Rain" and "Rent," a guitar donated by Jon Bon Jovi and garbage pail lids signed by the cast of "Stomp," which uses the lids, among other everyday objects, to create its distinctive onstage symphony.
The event ultimately raised about $175,000, a big bottom-line boost for a company that operates on a shoestring budget. What's more, the event introduced permanent new contributors and other donors to the organization—people who were ready to mark the next gala on their 2007 calendars.
About Our Time Theatre Company
Our Time Theatre Company is an artistic home for people who stutter (PWS). Founder and Artistic Director Taro Alexander's own experiences as a PWS combined with the transformative power of theater compelled him to create Our Time. Our Time provides an environment free from ridicule where young PWS discover the joy of creating and performing original theater. Our Time is a place where the everyday rush of society does not exist … a place where PWS have as much time as they need to speak … where their true feelings and ideas are validated … where they are encircled by others who speak as they do, people who understand their humiliation and their victories.

For more information: www.ourtimetheatre.org
You might also enjoy:
More ways to help wonderful causes