Sophisticated Bachelorette Parties
By Emily Liebert
It's not often that the word "sophisticated" precedes the phrase "bachelorette party." In fact,
many brides' pre-nuptial last hurrahs with their friends still take place in male strip clubs or during beer-soaked jaunts to Vegas or wild weekends in Cancun, complete with silly favors, tiaras, and boas.
More and more, however, brides and their closest friends are looking for ways to enjoy this special time together without the need for hangover remedies.
To suggest ways for brides-to-be and their attendants to enjoy wonderful (if decidedly high end!) pre-vow celebrations, we enlisted the advice of two top wedding planners.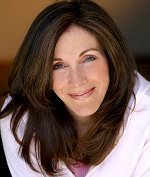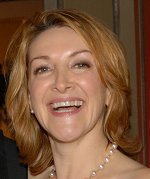 Top wedding planners Mindy Weiss (left) and Kate Edmonds.
Based in Beverly Hills, Mindy Weiss is the owner and principal planner/designer of Mindy Weiss Party Consultants. She has created weddings and events for such high-profile celebrity clients as Shaquille O'Neal, Jessica Simpson, Gwen Stefani, Adam Sandler, Kate Beckinsale, and, most recently, Heidi Klum and Seal.
On the opposite coast, New York City planner Kate Edmonds, owner of Kate Edmonds Corporate and Private Events Ltd., has appeared on multiple television shows, including The Apprentice, and has designed fashion shoots for both magazines and movies.
Following are their suggestions for women who seek sophisticated, memorable, and very upscale bachelorette parties.
Pre-Nuptial Napa
"For girls who want to be rejuvenated, Calistoga Ranch is the place," says Weiss. "They're famous for their thermal waters and mud baths. A picture of the wedding party sitting in mud should definitely be released at the rehearsal dinner," Weiss suggests, with a laugh.
The 46-room lavish resort, nestled in a canyon in the Upper Napa Valley, is "breathtakingly beautiful. But it's not for partying," says Weiss. "The area is ideal for long hikes, enjoying wine, and eating delicious food." For the ultimate gastronomic experiences, Weiss suggests, "have lunch at Bouchon and dinner at The French Laundry," both of which are owned by famed restaurateur Thomas Keller. For reservations at these chic eateries, she advises, be sure to call far in advance.
On the other hand, for bridal parties that are on a budget, Weiss says, "You can find fabulous pizza all over town." There's also great shopping in St. Helina. And if you enjoy cooking, you can arrange a class with one of the area's numerous chefs.
For those who want to add a night on the town, she advises, "Dancing is a must! San Francisco is an hour away. Hire a driver so you can drink safely."
For more information: www.calistogaranch.com
Urban Retreat
"Manhattan is my favorite destination," says Edmonds. "It elevates my mood and surprises me at every corner." Edmonds recommends a weekend stay at the exclusive Soho House New York in the famed Meatpacking district. In the morning, Edmonds suggests "brunch and people-watching at nearby Pastis, and then shopping." After that, she says, "Dash back to Soho House and enjoy a reflexology treatment at the Cowshed Spa to revive those tired tootsies."
After an afternoon of relaxation, and "with the sun setting over the Hudson River, enjoy refreshing cocktails and poolside nibbles, while kicking back to the latest British tunes," says Edmonds. "Then retreat to dinner in the private dining room."
For more information: www.sohohouseny.com
More ideas for the parties surrounding weddings