Planning a Fun Bachelorette Party
COOKING CLASSES
For some girls, the love of all things culinary prompts them to request a bachelorette party cooking class. Others just think it sounds like fun. Either way, this interactive dining experience is great for women who want to spend time together, learn something new, and eat a good meal. "Sometimes you get groups who haven't seen each other in a while. They want a chance to catch up," says Helen Rennie, a culinary instructor who runs cooking classes at Helen's Kitchen in Belmont, Massachusetts.
"Some people want to use the pasta roller or make their own sushi, " says Rennie. Popular bachelorette party themes include a passion for Provence and a culinary guide to the Italian Riviera. Regardless of the theme, the cost is $70 per person.
Of course, there are lots of types of cooking parties. Some involve baking, and/or cake decorating. For example, Elisa Strauss, owner of Confetti Cakes, in New York City, offers two- to three-hour private parties for 8 to 10 people at $125 per person. As with many private food-related parties, Straus asks prospective party organizers who visit confetticakes.com if they have an idea or description of what they'd like to learn.
Image source Viking Cooking School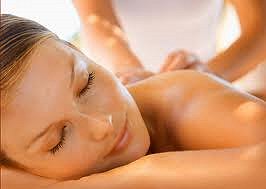 SPA PARTIES
At Tiberias Spa and Salon in Lakewood, New Jersey, for example, the relaxed atmosphere lets the bachelorette and her guests spend time together while being pampered with à la carte treatments of their choice. There's a large conference room where small parties can congregate between appointments and enjoy snacks and drinks that they bring in themselves,
says general manager Donna Heaney. Services range from $20 for a manicure to $65 for facials.
Image source Spaweekblog
You might also enjoy:
More ideas for the parties surrounding weddings