Party hairstyles: Red-Carpet-Worthy Short Hairstyles
By Zoe Schaeffer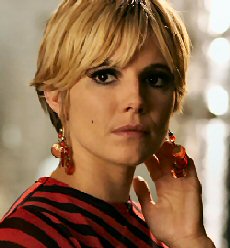 Actress Sienna Miller, here looking gorgeous in short hair, is a friend of
style expert Adir Abergel.
A big function, whether a fundraiser, an engagement party or any gala, calls for statement-making hair. Unfortunately, short-haired women can feel left out of the style loop when it comes to finding the perfect 'do for a big night out.
But while they may face fewer choices than their long-locked companions, placing emphasis on the right details will help create just as much, if not more, impact.
It's no secret that the Frederic Fekkai franchise is synonymous with luxury and has become a top choice for women who are looking to achieve glamour and sophistication. Fekkai has two locations in New York, outposts in Beverly Hills, West Palm Beach, and a brand new space in West Hollywood's posh Melrose Place. It's hard for a client to leave any one of the salons feeling anything less than a star.
New to the Los Angeles team is Adir Abergel, who, after working steadily with titles such as Vogue, Harper's Bazaar and W, now reports on tips, trends and Red Carpet style for the Fekkai hair care brand.
His devoted A-list clientele reflects his status among Hollywood's head-turners. Jennifer Garner, Sienna Miller, Keira Knightly, and Rachel McAdams are his friends. We asked Adir how to give a simple short hairdo some serious star wattage.
Celebrate with Style: What's a simple way to transform a short style into a glamorous look for evening?
Adir Abergel: Changing your part is an easy way to "dress up" your look without adding too much fuss. For total sophistication, create a really deep side part and sweep it across your forehead. Or, you can forgo the part all together and slick it back if you're going for something more sleek and dramatic.
CWS: How important is color when it comes to short looks?
Adir: Longer hair can get away with dark roots or even grey strands because there are easy ways to camouflage them. But with short styles, they're harder to hide. Plus, a great shade can create movement, separation and depth. If you have a short hairstyle, having a great colorist is a must.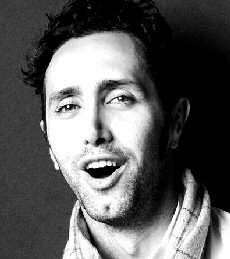 Adir Abergel, celebrity
stylist and expert for Frederic Fekkai
CWS: Are hair accessories dated for a night out? What are some pieces that still look chic? Adir: Headbands can be a woman with short hair's best friend. There are so many fabulous versions out right now, from chunky clear Lucite to narrow hand-pounded gold. I particularly love simple doubled elastic styles because they add a dimension while remaining demure.
CWS: Shorter cuts aren't necessarily easier to manage. What are some essential products that should be kept on hand for touch-ups?
Adir: A pomade, a dry-shampoo and a sheer-hold hairspray should be kept in your armory at all times. A pomade will create separation for that coveted "piecey" look, a dry-shampoo can revive hair by infusing texture and body, and a light hairspray will actually help with pliability. (Products he suggests include: Frederic Fekkai Magnific Pomade, Klorane Dry Shampoo and Frederic Fekkai Sheer Hold Hairspray.)
CWS: Which short-haired celeb "gets it right" on the Red Carpet and why?
Adir: Sienna Miller's "Factory Girl" look was a perfect 10. I loved it because it was an obvious reference to the 60s, but she always styled it in a modern way, whether it was with an oversized knit headband or pinned to one side. It was youthful and chic but polished, all at once.
CWS: What's the trend in terms of texture for short hair for a big night out? Is it smooth and sleek or wavy and natural?
Adir: It's all about refining the natural texture of your own hair. If your hair is wavy, use a glossing cream to add shine and movement. But if it's straight, use a flat iron for a perfect finish. The bottom line is, style today is all about having healthy-looking hair.
You might also enjoy:
More great ways to look fabulous