Love Songs to Avoid at Celebrations?
In his humorous feature on what he calls, "Cheesy Love Songs," for MSNBC (www.msnbc.com), writer Paul Olund comments, "Over the years, plenty of misguided romantics have used the song to celebrate weddings, anniversaries and other similarly inappropriate occasions."
The song receiving the writer's unequivocal two-thumbs-down? The Police classic, "Every Breath You Take," winner of the coveted "Song of the Year" honors at the 1984 Grammy awards.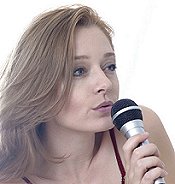 Sting wrote the song, the author notes, after separating from his wife, and it "reads like a stalker's to-do list." Sting, himself, later referred to the song as "sinister."
Don't Admit You Like It
Many of the most familiar love songs played at countless celebrations of love and togetherness have made it to the MSNBC "cheesiest" list. Visitors to the site can indicate their own choices.
As of mid-April 2007, and some 35,000 votes later, here are the Top Ten voters' choices, rated by the percentage of voters who chose that song to be the "cheesiest."
"You Light Up My Life," Debbie Boone (21%)
"My Heart Will Go On," Celine Dione (10%)
"You're Beautiful," James Blunt (9.5%)
"Wind Beneath My Wings," Bette Midler (8.9%)
"I Got You Babe," Sonny and Cher (7.6%)
"All Out of Love," Air Supply (6.5%)
"I Will Always Love You," Whitney Houston (5.4%)
"Close to You," The Carpenters (4.6%)
"(Everything I Do) I Do It for You, Bryan Adams (4.5%)
"I'd Do Anything for Love," Meatloaf (4.3%)
For the full list of contenders, see: 5 Top Cheesiest Love Songs.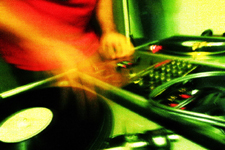 You might also enjoy:
Working with a DJ: Listen to a pro's party tips
Selecting the right band
Top requested party songs
A great music playlist for your party


More expert advice and party planning tips