Look Gala-Sleek and Sexy with Great Shapewear
By Carole Jace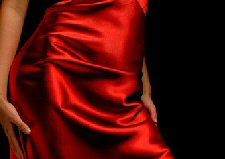 You've got a cocktail party, wedding, or a really special occasion coming up. And you have a great-looking dress that you absolutely love.
Here's some expert advice on the best garments to wear under that dress, so you look sleek and smooth, ready to make your entrance with style and confidence.
The fact is, if you're like most women, you're more concerned with getting rid of bulges than about looking a size smaller. "Most women say they want to look smoother rather than thinner," says Tomima Edmark, founder of Herroom.com, a successful online lingerie retailer and one of our new, style-savvy marketing partners. "Sheers, knits, and satin are the fabrics that show the most," she says.
"Regardless of weight, almost all women have bulges. And we want to get rid of them when we get dressed up."
We asked Tomima (pronounced Tuh-MY-muh) to share her tips on how to look sleek under clingy or see-through dresses and party outfits. (Note: See her favorite shape enhancers below!)
What shapewear can accomplish
First, we need to understand what undergarments can and can't do, she emphasizes. "There's no way that any shapewear is going to take more than 1" to 1 1/2" off the waist. You can't go from a size 6 to a size 4."
But you can have a trimmer-looking waist by wearing shapewear that has vertical boning or seaming, she says. This type of undergarment is especially useful if you're wearing a strapless gown. The boning is "what helps it stay up on the midriff," she explains.
Looking sleek from the waist down
When it comes to smoothing the area of the tummy down to the thighs, women have moved away from shapewear slips. "The reason is that the slips often aren't comfortable and they constantly ride up. Biker short-type items are much more popular now," Tomima continues. "They're comfortable; they allow women to walk with a full stride," she says. "Oprah wears the Spanx style 004 biker shorts every day," she notes, adding that some women now own many pairs of biker shorts and wear them instead of panties.
Wear a contour bra
Regardless of your bra size, a contour bra will make you look better in your dressy clothes, or any other garments, says Tomima. "Some women have pendulous breasts or are hollow at the top. A very thin layer of contouring creates a better breast shape--round, not pointed" she notes. "A contour bra not only gives a more youthful look, but it also prevents nipple show-through," she says.*
Eliminate "VPL
s

"

Visible panty lines can ruin any woman's look. "Lines are more a function of the underwear style than the fact that a dress is clingy," Tomima explains.

"Hi-cut briefs, in particular, tend to cause the angled line that shows through thin pants or clingy skirts or gowns," she adds. To combat VPLs, some women turn to the so-called commando panties. "They have zero edge—they just kind of end."

Another solution is granny panties. "Granny panties may look horrible, but under a knit dress, panties with a leg band below the butt won't show lines," she says.

The fact that they wear granny panties is actually a deep, dark secret for many women, Tomima says. "They would never want to be seen in granny panties," she adds, with a laugh. "But most women wear them because they're simply more comfortable."
Top garments for looking sleek
Tomima's company sells virtually every type and brand of lingerie. Here, however, are the undergarments that she recommends—and wears, herself. Tomima's comments are in quotes.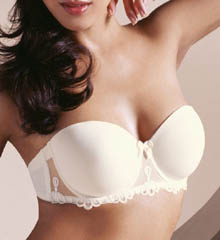 Strapless bra—Simone Perele 165300 Fidji Strapless Bra
; $85. "I wear this one, and I love it, because I never have to tug on it."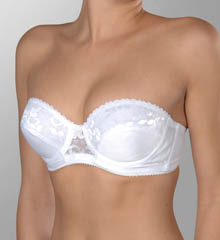 Strapless bra for full-figured women—Carnival 123 Full Figure Strapless Underwire Bra; $25. "There's vertical boning in the cup of this bra, which is what gives it shape."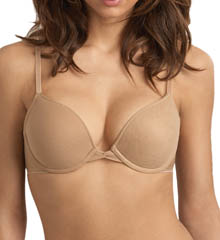 Contour bra—OnGossamer 3201 Gossmer Mesh Bump It Up! Push up Bra
; $44. "This is the one I wear, I also gave it to my mother, who loves it, too."

No-VPL panties—OnGossamer 3012 Mesh Hi Cut Brief Panties
; $16. "I wear these, also. They have an elastic lacy band."

Hi-waist shapewear— TC Fine Shapewear 449 No Ride Hi-Waist Thigh Trimmer
; sale price: $49.99 (regular price: $65). "This company has put much effort into its garments, which sculpt rather than compress the body. Also, the edging doesn't roll, and the leg stays where you put it. It comes up to size 3X, which is equivalent to size 10 panties."

Classic bodysuit with legs— Va Bien 1292 Classic Bodysuit with Legs
; $59.50 "The owner of the company is a French woman who's been in shapewear for many years. All of her products include bras, for super-smooth lines. It's great fabric, a pretty garment and has a low back. There's a nice silicone edge that stays put, and it comes up to size 46DD."
*Note about fit: While contour bras are most *Note about fit: While contour bras are most flattering, Tomima Edmark advises that when you're trying on bras, first try styles that are not contoured. That way, you can see what your shape issues are. "You could be floating around in a contour bra and not realize that you don't fill it out," she explains.

You might also enjoy:
Perfect Party Looks for Imperfect Figures
South Beach Style: Dress-up with Attitude
Smart Advice on Special-occasion Hair Color and Style
Hot Weather Make-Up Tips
More great ways to look fabulous