Ellen Fremaux, Lawry's, Beverly Hills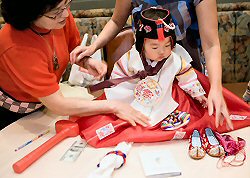 Create celebrations that honor cultural traditions. If you're hosting a specialized ethnic or other cultural party, you'll want to be sure that your caterer is familiar with everything necessary for your special event.
"We host many Korean First Birthdays at the restaurant," says Fremaux. "A Korean First Birthday is a significant family event. We need to know the questions clients will ask, and be able to offer suggestions and vendor recommendations.
"We work with local cultural centers to find entertainment troops and other specialty vendors," she adds.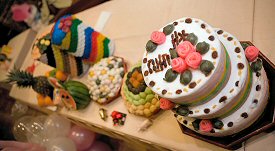 Whether you want special foods or dishes, balloons, dances, or ethnic music, be sure that your event planner and other event companies are knowledgeable about the elements of the culture and traditions being celebrated.