Hot Weather Make-Up Tips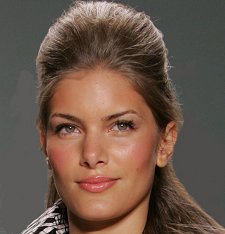 Artfully applied makeup is a pleasure to behold at any time of year. However, under the glare of the sun, or in heat and humidity, almost all make-up eventually tends to melt.
When trying to ensure that make-up stays put in the warm weather, don't pack on layer upon layer of products that claim to produce a matte finish. Yes, they may lengthen the amount of time before heat gets the best of a make-up application. Eventually, though, they, too, will succumb to the heat.
The key to keeping that glamorous look you tried so hard to achieve is to acknowledge the heat rather than trying to fight it. Here are some tips on how to look sultry even when the temperature soars.
START FRESH AND DEWY

Cleanse: Wash your face using a gentle, oil-free cleanser such as Cetaphil (available in most drugstores). If you're experiencing breakouts, follow with an astringent that has salicylic acid. If you have extra oily skin, try an oil zapping toner–Dermalogica makes an astringent called Oil Control Lotion. Oil Control Lotion contains lemon and burdock root, which, when applied topically, helps skin heal after trauma.
Moisturize: If your complexion is oily, only moisturize under the eyes and skip the rest of the face. If you have dry skin, use a light, non-oily lotion.
Photo courtesy of Mally Roncal.
More great ways to look fabulous