Gifts that send subtle messages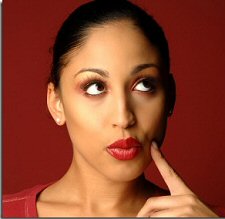 Do you choose gifts that you think will help the recipient look better? Do you believe that other people give gifts for the same reason?
If so, you've got lots of company.
According to a new survey by Remington products, a company that makes shaving and grooming products, more than two-thirds of Americans (68%) think people give gifts as a way to make subtle suggestions about what someone wears or how they look.
Overall, 41% of respondents (including 46% of women) admit that's why they've chosen certain presents for their significant others, in the past.

Some of the not-so-subtle gifts respondents had chosen: everything from a rowing machine to a nose hair trimmer. The study also showed that those most likely to give gifts with an underlying message were between 18 and 39 years of age.

Here are the "improvement" gifts that the study determined were most often chosen to help give loved ones a holiday spruce-up:
Clothing (57%)
Grooming tools, a hair product, a hair cutting kit or a salon gift certificate (22%)
Gift certificates for beauty or cosmetic makeovers (15%)
Lingerie or something sexy (5%)
Gym memberships or personal trainers (1%)
If you're among the one-third of respondents who said they plan to give spruce-up gifts this season, you'll be happy to know that some 80% of such gifts are actually used.
You might also enjoy:
More ideas for special-occasion gifts