Extravagant gifts for the girl who has everything
What do you get the girl who has everything? One of the most extravagant, luxurious, and outrageously expensive gifts on the planet, of course!
Here are some that are sure to please the woman who covets the most lavish and luxe—listed according to her possible passions: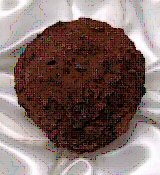 THE CHOCOLATE LOVER
What's in "The world's most expensive chocolate?" (according to Forbes magazine). La Madeline au Truffe contains "a rare French Perigord truffle (a rare mushroom)...surrounded by...rich decadent ganache; it is enrobed in Valrhona dark chocolate and then rolled in fine cocoa powder." If you decide to buy one, tell the lucky lady to enjoy her gift soon. The truffle's shelf life, according to manufacturer Knipschildt Chocolatier's, is only 7 days. Cost: $250 for 1.9 ounce.
More ideas for special-occasion gifts