Eco-friendlier entertaining and green party planning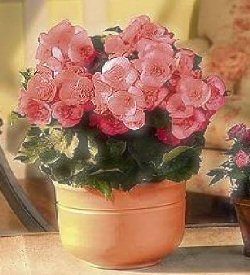 Earth-friendlier flowers
The key to party flower eco-friendliness is to buy flowers that are grown locally, and better yet, organically. Doing so means no airplanes are needed to carry the blooms from faraway places.
Another good earth-friendly choice for floral decorations: Buy flowering plants and place them in ceramic or other reusable containers or wrap the pots in natural fabrics tied with raffia or lovely ribbons.
Flowering plants are natural air filters and can, of course, be used repeatedly. If you live in a warmer climate (or are planning a spring or summer party), ask your florist to suggest potted plants that can become gorgeous additions to gardens after the event is over.
If you're buying flowers, floral arrangements, or plants for a party, social event, or fundraiser, be sure that they go home with guests. Or have someone take them to a local hospital or nursing home, where they'll bring some welcome cheer.
You can find more great ideas in our floral arrangments department.
More expert advice and party planning tips