SPECIAL SECTION: Easy style, great taste: A fabulous holiday
For most of us, the holiday season begins right after Halloween. We love this season, and especially its emphasis on gathering with people we love.
To help you enjoy a delicious and relatively hassle-free Thanksgiving and Christmas, we've gathered some of our favorite recipes, tips, and ideas. Enjoy this multi-part special section, and the entire holiday season!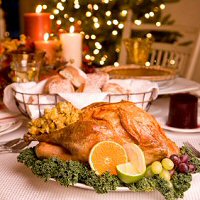 Holiday dinner recipes from talented chefs
Plan an entire dinner--or prepare a dish to bring to someone else's home. Here are great recipes for easy and elegant dishes.
World-renowned chefs from the Culinary Institute of America offer recipes for delicious additions to your family's holiday gathering.
Also included in this section: A great video on carving a turkey....see more.
And check out even more holiday recipes!!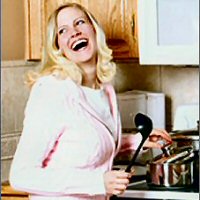 Easy entertaining timeline
Whether you're having family and friends over for Thanksgiving or Christmas, or both, use our easy timeline to make your preparations smoother and easier.
Our helpful timeline can serve as a guide for any type of entertaining, leaving you to enjoy the entire entertaining experience...see more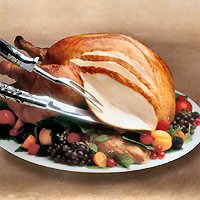 Expert tips for preparing Thanksgiving and Christmas dinners
The best way to keep the holiday cooking as hassle-free as possible? Plan ahead.
Determine what you're going to cook, and what you'll need, at least several days before the holiday. Then use our handy party shopping list, to shop for everything you'll need.
Here are lots of helpful tips, including a great video on carving a turkey ...see more
Delicious holiday side dishes and desserts
Certain side dishes are part of the traditional Thanksgiving celebration. And while we certainly look forward to the turkey and trimmings, we think these fantastic updates on several of the holiday traditions will add sophistication to your meal.
Even better—all of these dishes can be made ahead and reheated just before the family sits down to enjoy a wonderful dinner together...see more.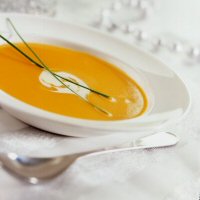 Holiday dinner with a little help on the side
Making the turkey and buying prepared side dishes is one way the busiest Thanksgiving hosts and hostesses can have the best of both worlds. Catering the side dishes eliminates the time-consuming shopping, chopping, peeling and preparing.
Find out which side dishes creative caterers are serving up to their discerning and time-starved customers...see more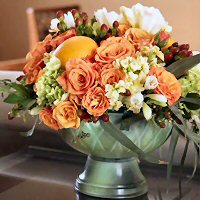 Surprisingly easy fall floral decorations
We're excited about two fabulous arrangements, from the Flower Promotion Organization, both of which are far easier to create than they look.
Either one or both will help you create a beautiful festive atmosphere for your holiday entertaining.
Learn how simple it is to put together gorgeous, fall centerpieces...read more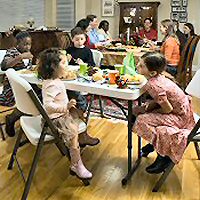 Kiddie table tips
Who doesn't remember sitting at the "kiddie table" at one time or another?
According to a recent survey, 61% of adults and 72% of kids have memories of sitting with laughing siblings and cousins, away from the grown-ups, in their own little enclave.
Here are some expert tips to make sitting at the kiddie table special for all of the young family members and friends...see more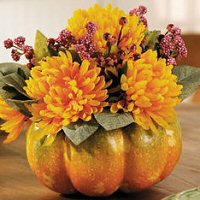 Fall décor and Thanksgiving table decorations
Here are instant centerpieces, beautiful enough to display in any room before and after Thanksgiving. And you'll also find real-looking autumn leaves and flower petals, waiting to be scattered on your table or added to the quick and lovely centerpiece or Thanksgiving décor that you create yourself....see more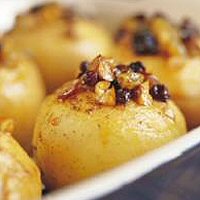 Festive apple desserts
You can never go wrong by serving guests a golden apple pie, warm baked apples or a beautiful apple crisp with cold vanilla ice cream.
Here, selected from dozens of apple dessert recipes from the Washington Apple Commission, are some easy, delicious, and company-perfect apple desserts...see more
More ways to make holidays memorable