Easy Long Hair Styles for Glamorous Events
By Zoe Schaeffer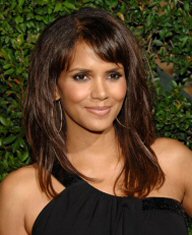 When you're looking to make a splash at a fundraiser or Black-Tie event, sometimes a simple salon blow-out just won't do.
While the goal is to look both fabulous and fresh, it's easy to fall back on tried-and-tested styles. What we might forget, though, is that when we get in a beauty rut, we can lose track of what's elegant, fitting—and most of all--flattering.
Trying out a new hair style is as important as wearing a fashion-forward outfit that makes us feel glamorous. Stepping out of our comfort zone is a great way to evolve our personal style and express how we feel to the world (or to the party guests, at least!)
Mara Roszak is one of Hollywood's youngest, freshest style talents. She has worked at the uber-hip Chris McMillan salon for five years. Considered a rising star at only 22, her loyalists are of all ages.
When she's not travelling the world with Halle Berry, prepping Sarah Michelle Gellar or coiffing Ellen Barkin, she's busy doing cover shoots, or representing TRESemmé as a celebrity stylist.
Known for her red-carpet styles, such as side-swept buns and funky French braids, Mara was the perfect person to turn to for event-focused hairstyle advice.
"It's easy to be intimidated by what you see in the magazines or on TV. So I like to show clients how they can re-create these looks for themselves. Sometimes it's as easy as modifying a style. Other times it's about learning the little tricks that can make it last."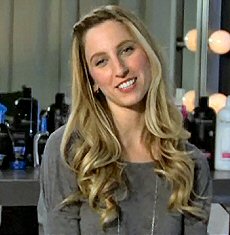 Celebrity stylist Mara Roszak,
whose clients include actresses Halle Berry, shown above, and Sarah Michelle Gellar, below.
(Note: Click here to see Mara's demonstration of how to create a soft updo, or long, sleek hair, in videos she did on behalf of TRESemmé.)
Here are the tips that Mara shared with Celebrate with Style:
Celebrate with Style: What's a fresh way to wear long hair to an event?
Mara: The biggest hairstyle trend for young women is some variation of braids. At the most recent SAG Awards, I gave Amanda Bynes two small French braids because her dress had a "Grecian goddess" feel.
But sometimes braiding your own hair can be tricky, so I've found a great alternative that is easy and is a little more grown-up: grab two small pieces from either sides of your part and start twisting downward, adding more hair as you twist, as if you were collecting hair for a French braid on either side. Secure them in the back with a thin rubberband, leaving the rest down, loose and natural.
Celebrate with Style: If you're someone who prefers wearing it up, what's a fashionable style that doesn't look too formal?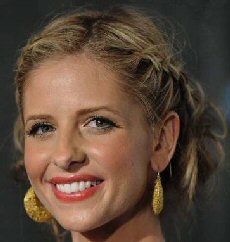 Mara: I love a low, messy bun because it's easy to do on your own and is a modern alternative to a tight chignon. I do this for Sarah Michelle Gellar all the time. Blow out the pieces that frame your face to keep the front clean and then secure all the hair in a ponytail at the nape of the neck. Twist the hair and wrap it around, bobby-pinning the outer corners and pushing them into the bun, keeping them hidden. The trick is to criss-cross the pins so that they stay secure. At the end, loosely tug at some pieces so that it has some more definition (Photographed at the left is Sarah Michelle Gellar, looking fabulous in dress-up braids).
More great ways to look fabulous