Cute and pretty Halloween cakes
There's more fun Halloween stuff around than you can shake a witch's broom at.
Each year, we marvel at the talent of those who create edible eyeballs or who use human heart- or brain-shaped molds for their Halloween desserts. And some of the many photos of kitty litter cake are hilarious, if unappetizing.
Still, count us among those who prefer cute and classy Halloween décor to decorations that are scary and creepy. And for a festive dessert, "pretty" trumps "gross-looking" any day of the year–even Halloween.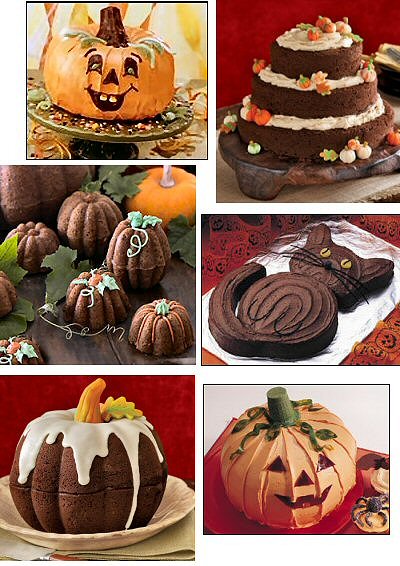 Here are links to the sources of the photos and recipes for the adorable and delicious-looking Halloween desserts shown above:
Photo (and recipe) sources: Top row: Happy pumpkin cake; three-layer pumpkin cake
Center row: Mini "pumpkin patch" cakes; black cat cake
Bottom row: Pumpkin cake with dripping icing; green-"stemmed" jack-o-lantern cake
More ways to make holidays memorable