Custom Marketing Solutions
Custom Marketing Solutions to
Help You Succeed: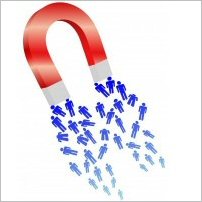 JBA Media Group is built on 25+ years of success in publishing and integrated marketing.
We've created dozens of successful content marketing programs for name-brand corporations and small businesses (see links below), seeking to reach a wide range of audiences.
Here's how we can leverage that experience to help you build your business.
The focus is YOU
First, we learn about your business and your business challenges.
We work to understand your products and services and to find ways to present them in the strongest way possible.
We also pay particular attention to customer issues that come up frequently. That lets us help you help your customers meet their objectives--with information and advice that they'll value.
Next, we focus on deciding the most cost-effective ways for you to keep those customers happy, and attract new ones.
We work with you to decide which program(s) will give you the biggest ROI:
A new or updated Website
A brochure that sets you apart from your competitors
An e-mail campaign that lets you stay front of mind
A Web or print newsletter that reinforces your value as a resource
A one-page information hand-out to give customers--one they'll actually want to keep
Web information programs to demonstrate your experience and knowledge
Guidance in social media, starting with setting up a blog that will allow you to engage and interact with customers; plus, identifying other top social media outlets for you, to increase visibility and develop strong relationships with prospects
We often find that the best foundation for business growth is an attractive, helpful, and user-friendly Web site.
Check out some of our latest work for clients:

Key strategies that we can implement to help your business grow: