Celebrity Hairstylist Cristophe Reveals the Hottest Hairstyles
By Emily Liebert
Perhaps you're the birthday girl, or a soon-to-be graduate. Maybe you're the sister of the bride or groom. Or possibly, you're just a gal who's got lots of weddings or other dress-up occasions coming up on her calendar. Whatever your reasons for dressing up, you know that getting gorgeous means deciding not only what to wear, but also, how to wear your hair.
For more than 20 years, Hollywood A-listers and powerhouse politicos have turned to world-famous stylist Cristophe for answers to their hairstyle challenges. Among them: Brad Pitt, Nicole Kidman, Mariah Carey, Bruce Springsteen, Pamela Anderson, Liv Tyler, Dustin Hoffman, former President Bill Clinton, Senator Hillary Clinton and Senator John Kerry.
In addition to making household-name clients look fabulous, Cristophe is now turning his attention increasingly to what he calls, "Red carpet style for real women."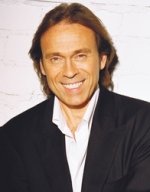 He knows that many movie stars and public icons are camera-ready at all times because they have assistants on hand to tame every wayward wisp of hair. "What I'm seeking to do," he says, referring to the requests of a growing proportion of his clientele, "is translate what's happening in Hollywood for someone who does not have a personal stylist."
Besides running his flagship salon in Beverly Hills, Cristophe owns salons in Newport Beach, California; Washington, D.C.; Las Vegas's MGM Grand Hotel; and on the island of St. Barth's in the French West Indies. A few years ago, he inked a deal with CVS making the company's pharmacies the only outlets (except for his own salons) that carry his premium hair-care line, Cristophe Beverly Hills Hair Care.
Celebrate with Style asked Cristophe to share his thoughts about what types of dress-up hairdos will be worn by stylish women everywhere as they turn room entryways into their own personal red carpets.
Celebrate with Style: What do you see as the biggest trends in special occasion hairstyles for women with short, medium, and long hair?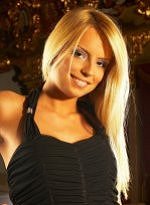 Cristophe: For short hair, the key to looking great will be to think simple and look natural. Just add a few small hair accessories that peek through when the hair moves. For medium hair, I think one of the biggest hair fashions will be wearing a head band pushed slightly forward; it's a great accent, and wearing hair that way flatters all face shapes.
For women with long hair, I think a low, off-to-one-side ponytail, with just a few light pieces around the face for movement will be a great look. Also, we'll see the simple and elegant straight sleek look that we saw so often on the red carpet, recently.
CWS: Are bangs in or out for the coming months?
Cristophe: Trends come and go, of course. Right now, though, bangs are really in, and can be worn in a variety of ways to look up-to-the-moment.
CWS: For women wearing their hair down, do you think long and straight or visibly layered is the more glamorous look?
Cristophe: Right now, it's all about not looking coiffed. Either way, you don't want your hair to look like you tried too hard. I prefer a simple straighter long look for a most elegant style.
More great ways to look fabulous