Casual food for parties: Party food plus today's trendiest beverage: Beer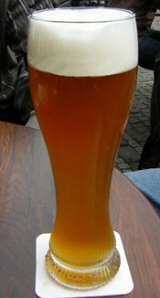 Whenever you host a party, you want to serve beverages that complement the delicious party food you've ordered or prepared. In recent years, that has meant choosing the right wine.
Today, however, you might want to punch up your party by selecting the perfect beer.
According to a survey a few years ago, drinkers between the ages of 30 and 49 were about as likely to prefer wine as beer. Now, many have shifted back to beer. Roughly 47% say they most often drink beer.
Serving beer with cheese
How to entertain stylishly with beer? Here's an easy start:
Cheese platters have once again become trendy. Choose the right beer to serve with cheeses for an impressive appetizer or food for a casual party.
One company that offers interesting suggestions is Kerrygold, an Irish manufacturer of cheeses and butter. Here are the beers they recommend with various cheeses:
Dubliner--Irish stout
Blarney castle--Irish ale
Aged cheddar--Irish stout
Swiss--Irish lager
Ivernia--Irish ale
More delicious food for parties