Birthday ideas for kids: Martial arts party
Choosing the Best Martial Arts Studio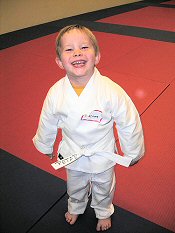 "There are all types of martial arts schools," says Chang. "There are schools with programs that address mostly how to beat someone up in a fight. Others exist more to boost kids' self confidence and teach them to defend themselves, if necessary."
To be sure that any school you're looking at is a good fit for your child and your own party goals, ask if you can sit in on a class or observe another party. Make it a point to notice:
What's the ratio of instructors to children? A good school should have no more than ten kids per instructor.
Do the children look like they're having fun?
Do the instructors seem to be caring and concerned?
Does it appear that the instructors are interested in seeing to it that all of the kids are having a good time?
Also find out if the school sells inexpensive items to put in take-home goodie bags for the children? Some items to consider: headbands, patches, pins, or rubber ninja stars—along with the requisite candy, of course.
Other Party Details
Kids are encouraged to wear comfortable clothes, and to learn their new skills in bare feet. Socks aren't recommended because they can cause the children to slip. Some schools provide karate uniforms for the children either as part of the package, or for an extra $10.00 each.
After each invigorating martial arts party work-out, birthday party guests typically enjoy pizza and cake. Depending on the school, the birthday boy or girl may have the chance to cut the cake with a real samurai sword. "Rest assured," says Melegrito, laughing, "we don't just give them a sword and say, 'Go ahead and do it.' We pull the samurai out and we help them hold the samurai. The birthday boy or girl gets to cut the cake and has his or her photo taken while doing it."
Aside from possible costs for kids' uniforms, the typical martial arts birthday party costs roughly $10 to $15 per child. Most schools have a set fee for a minimum number of children up to a maximum of, say, 20 kids. The fee may or may not include the cost of providing food, so be sure to check with the school you're considering to see if they do.
A martial arts birthday party can be a highly enjoyable experience for your child and his or her friends. Just a bit of common-sense planning will help ensure the success of your little ninja's special day.
Image source: themickeyd on Flickr.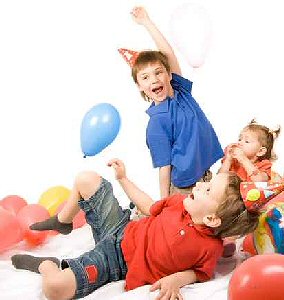 You might also enjoy:
More ideas on creating kids' and teen parties