Baby's 1st Birthday Party Ideas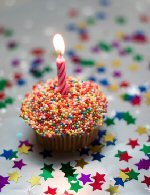 Your baby's first birthday party is a wonderfully happy event to celebrate. Whether you're planning an intimate gathering or a larger affair, complete with games and activities for kids of all ages, here are some quick tips and ideas to make it easy on you and great for everyone else.
Scheduling--Plan your party around your baby's normal routine. For most parents, that means mid- to late afternoon, after the end of the baby's nap. That way, your guests will have more time to enjoy the guest of honor.
Guest list--Keep in mind that the guest list is likely to include far more adults than kids. Help the other parents enjoy your baby's party by hiring a sitter and setting up a playroom with some toys, creative activities, and possibly some short DVDs, to help keep the other parents' kids entertained.
Party venue--Most parents prefer to have a first birthday party at home, rather than at a restaurant or party space. At home, the baby will feel more comfortable in his or her normal surroundings—and probably have less need for constant attention.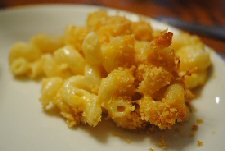 Party food—You've had a rather busy year, so give yourself a break and enjoy Baby's first birthday party! Keep the menu simple. Serve everything buffet-style. Order the food from a restaurant, deli, or caterer. Choose gourmet wraps and sandwiches, plus take-out potato salad or other side dishes that will make menu planning a snap. (And here's a hint: Mac and cheese is not only a kid pleaser, but a real treat for grown-ups, who almost never get to eat it and who will probably devour it!)
First birthday décor—There are so many adorable themes from which to choose. For example, a boy's 1st birthday party might center around Mickey Mouse, cute jungle animals, or sports.
For baby girls, perennial favorites include princesses, Minnie Mouse, and butterflies.
On the other hand, you may simply choose a color theme built around two or three colors. Chocolate brown with robin's egg blue, citrus yellow, or dusty pink are all very stylish and trendy.
For dinnerware, choose classy, but simple party supplies for the adults and fun cartoon or other adorable 1st birthday party plates, cups, and napkins for the kids.
For a sophisticated touch, decorate tables with framed pictures of your baby that you've taken during that wonderful first year. Intersperse the photos with small vases containing fresh flowers in the two or three colors you've chosen for the party.
Here are some great places to find terrific kids' party supplies and gifts:
You might also enjoy:
Comments
Mitzi29Gay says:
freelance writer
To comment, please Login or Join
More ideas on creating kids' and teen parties