Affordable teen party extras that teens love
Teen party extras that kids love
Here are some clever, affordable and popular extras that are sure to please your teen guy or girl and his or her friends, and that will make your teen party all the more memorable:

DELICIOUS DIPPING
Chocolate foundue fountains are a big hit among young partygoers. Teens feel extra sophisticated while dipping chunks of fruit or skewered marshmallows or cake bites into delicious warm melted chocolate—actually, chocolate fondue is a favorite for kids of all ages.
Available at Amazon
.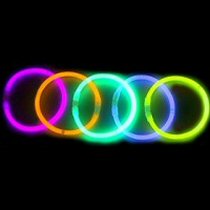 BRIGHT AND FLASHY
Glowing accessories
are always popular with teens. Whether the guys and girls are mingling or feel moved to the dance floor, they will want to show off their bracelets, necklaces, or sticks.
Get great glow-sets by LumiStick
.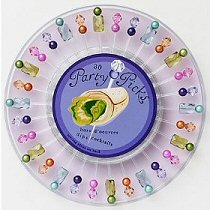 GLAMOROUS TABLES
Party décor and tablescapes are a big deal for teens. Choosing some small, but flashy party accents, like these beautiful Party picks. Some more easy and inexpensive touches: Scatter confetti, faux ice and gems on each table.

Choose from a variety of styles by Talisman Designs
.