A Tip About Gift Cards for Teens
What to get for a 12- to 17-year old? Gift cards for teens have become increasingly popular because they're gifts that almost every teen loves--and that will fit!
If you're thinking of giving gift cards for teens, here's a helpful guide. Scarborough Research, a company that measures lifestyle and shopping patterns, among other subjects, just learned what teens who shop at malls actually prefer.
Here, taken directly from the new study, is a snapshot of teens' gift card preferences.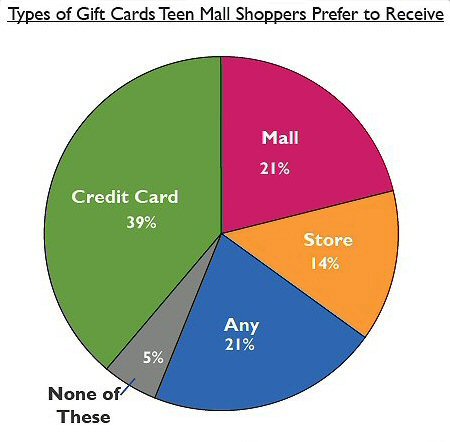 SOURCE: Primary Scarborough/Arbitron
Teen Mall Shopping Attitudes and Usage
Study, 2009